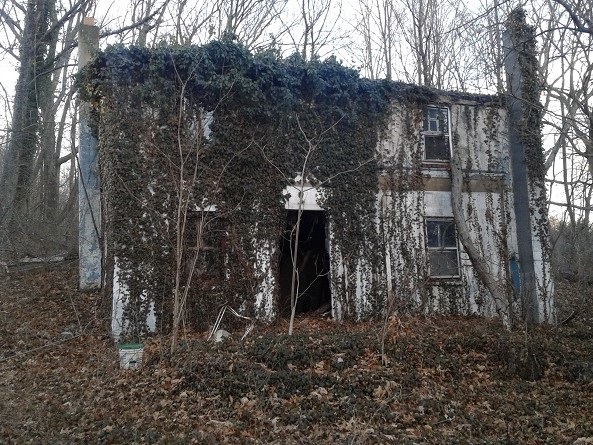 Understandably, home ownership is daunting to many people. For MOST people, writing a rent check is like hitting the Snooze button on homelessness. Fear of equity stability, repairs, flooding or whatnot often keep people tithing to the Landlord. However, what very few people realize is, even if they Rent, they are Actually Buying (just, not for themselves—for their LANDLORD!). It is extremely rare to find a monthly rent that is Lower than the landlords mortgage. Why else would one own rental property?
Our current market is interestingly unique. There is precious little inventory available, making competition for rentals fierce. Often, it's harder to Rent a home, than it is to Buy a home. Think of it this way: When one sells a home, unless there are very unusual extenuating circumstances, the seller cares very little about who buys the home. The deal is consummated, and the parties part company. However, in a rental situation (especially when inventory is so tight), the landlord exercises greater and greater discretion as to who they will accept. The rental contract is more like getting married, AND divorced, simultaneously! The terms of occupancy must be spelled out, as do the terms of terminating the relationship.
What many renters Don't realize is, a LOT more of them qualify to Purchase. There are new programs from VHDA (Virginia Housing Development Authority) and USDA (yes, That USDA!) that promote home ownership in rural parts of Virginia. Also, there are VA and FHA loans that afford up to 103% of the purchase price, as well as buyers subsidies, that make no-money-down and moving-expense-free buying a reality.
Debbie and I are offering VHDA-sponsored Homebuyer Classes beginning the end of April. These classes feature six areas of home buying that often mystify and intimidate the first time buyer. We will have professionals speak on the topics of
· Personal Finance: how to most efficiently budget, spend, and save,
· Credit and Credit Reporting: how to understand, contest, and improve your credit scores,
· Working with a Lender: Fair Housing, and escrow and PITI (Principle, Interest, Tax, and Insurance)
· The Role of the Real Estate Agent: Buyer/Broker Agreements, Negotiating and Marketing
· Home Inspections: "Life as a Homeowner", How to find a qualified Inspector, Home Maintenance, and
· Loan Closing: Preparing for the Closing Table, Closing Disclosures, and FORCLOSURE Prevention!
Because participants and graduates of this class realize a 33% reduction in over-ninety-day delinquencies, and FIFTY percent fewer foreclosures, as well as increased resale values due to greater knowledge on home care, some loans require participation in this class for loan approval. Regardless, all banks look very favorably toward applicants that have taken this free class. Watch this Space for information on scheduling!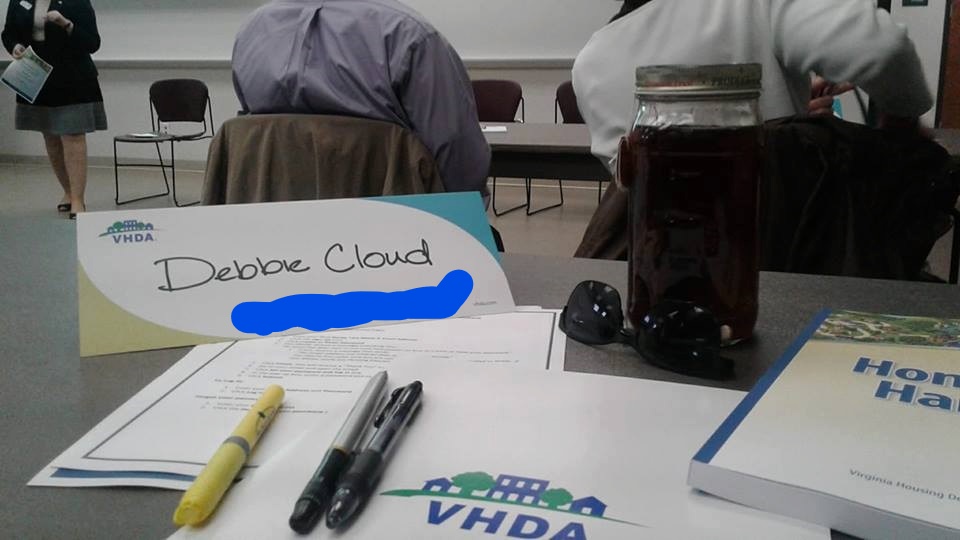 Lastly, if you have considered SELLING your home, or know anyone who IS considering selling, Debbie and I would be Most Beholden if you would reach out to us! Allow us to put our brokerage's 100+ cumulative years' experience to work for you, utilizing the most modern and innovative marketing techniques in the industry!
Our economy is booming, which is a mixed blessing for home owners. First off, it's SPRING, and houses are going to sell Very quickly this time of year. The second advantage is, due to the inventory scarcity, it is currently very much a Sellers' market. If you have considered Upsizing or Downsizing, now may be the best time, because home values are up, but Third, the Fed has not YET adjusted the interest rates. Houses sell FAST in this market, and at this time of year. Acting soon may both realize current highs in the resale prices, while also capitalizing on currently historically low interest rates. Consider: A $400,000 mortgage, at current 4.27%, equals both a monthly payment of $1,972, and a total repayment of $710,080 over the life of the loan. Were the fed to raise the interest rate one point, that same $400,000 mortgage would go up to $2,214 a month, with a total repayment of $796,958!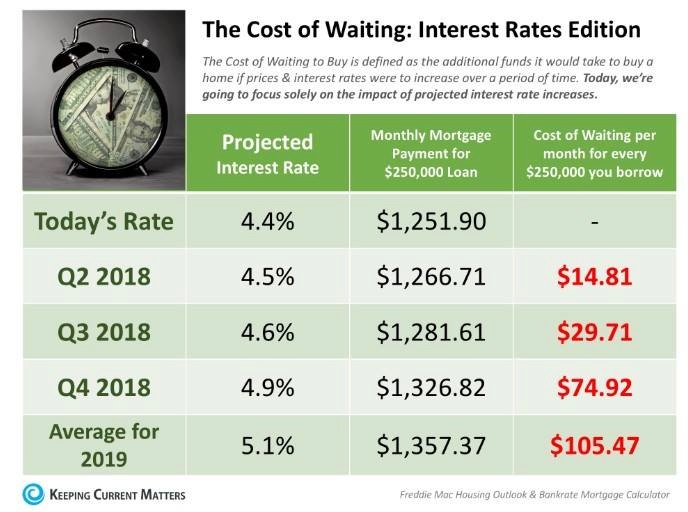 Debbie and I would Love to work with clients to find the right Rental unit, offer they our VHDA-sponsored Home Buying Course, assist them with finding your Dream home to Purchase, or find a Buyer for their current home! We are local to the Virginia Piedmont, Very Motivated, and have the horsepower to back it up!