by Chris Cloud
This is a project that we proposing to the community of Marshall.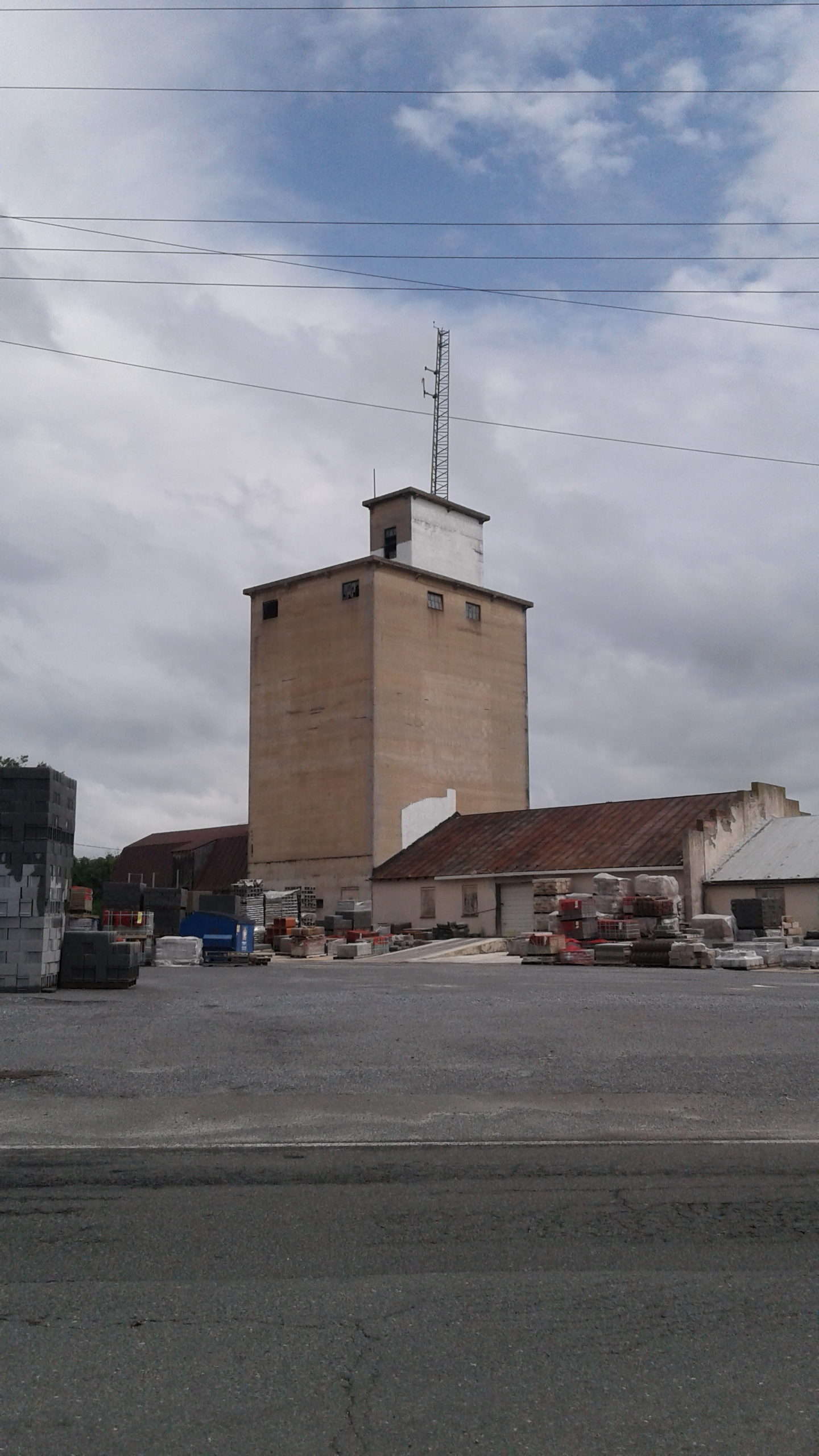 We have an opportunity to transform the Hagerstown Block Building, located at Old Stockyard Road and John Marshall Highway, from a bland concrete monolith, to a showcase Landmark at the Gateway to Marshall. The building is situated in a way that affords two sides be used as a palette for a World Class Mural.
We are Chris and Debbie Cloud, Residents of Marshall, Realtors with Exit Realty Pros, and Executive Directors of Global Family Alliance (501c(3) (under application). Our Non-Profit is launching this new Marshall Heritage Mural Project. Our goal is to bring community together in support of maintaining the values of Marshall. The Mural will showcase the aspects of Heritage, Patriotism, and Agriculture that define the Town of Marshall.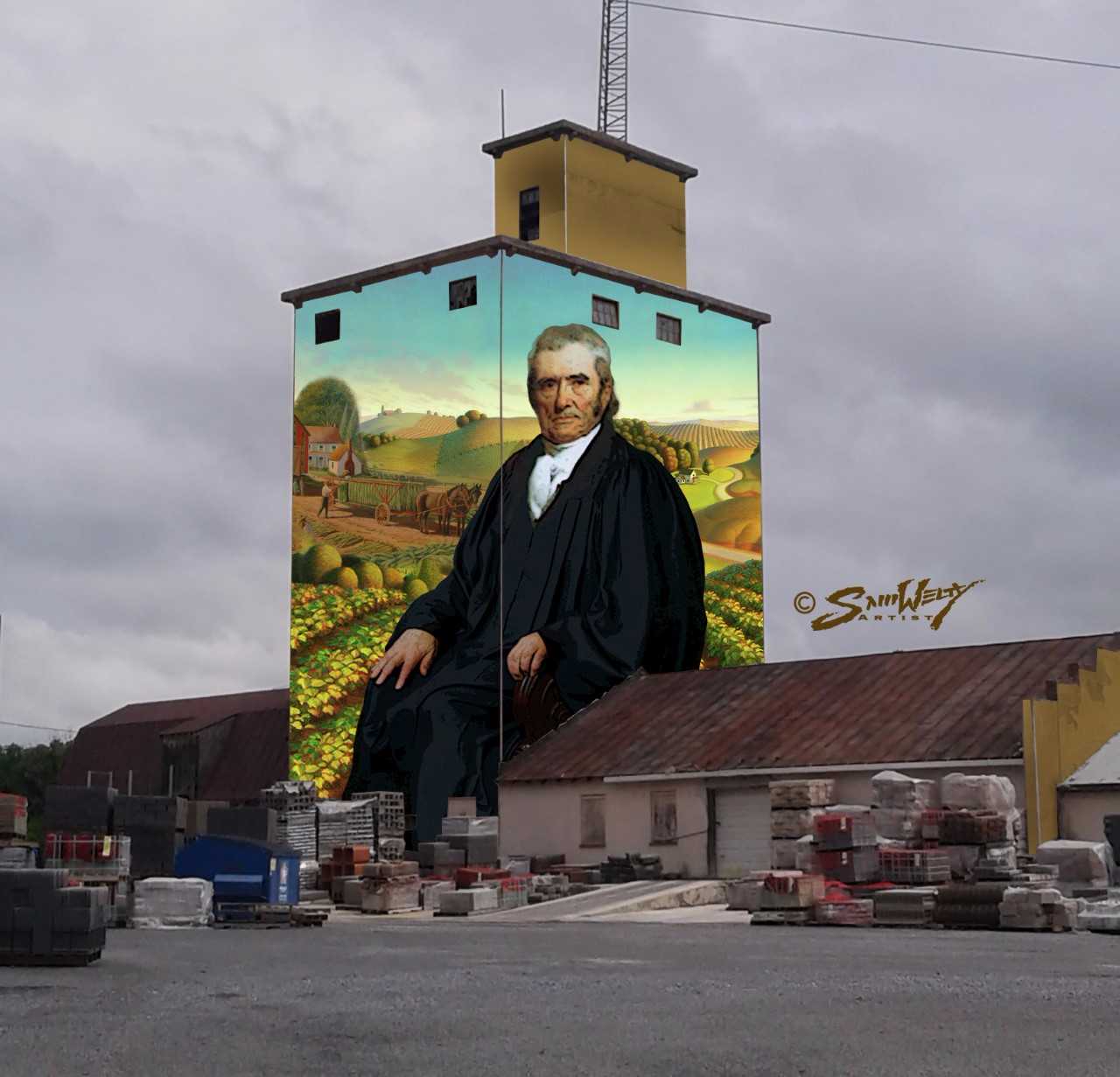 Mr. Doy Sneckenberger is the owner of the property and proprietor of Hagerstown Block Company. He is enthusiastically in favor of the Project. As the building is privately owned, and not under any Historical or Zoning regulations, the project is free to proceed at the pleasure of Mr. Sneckenberger. Therefore, the project won't be tied up in seemingly endless council or review board meetings for years.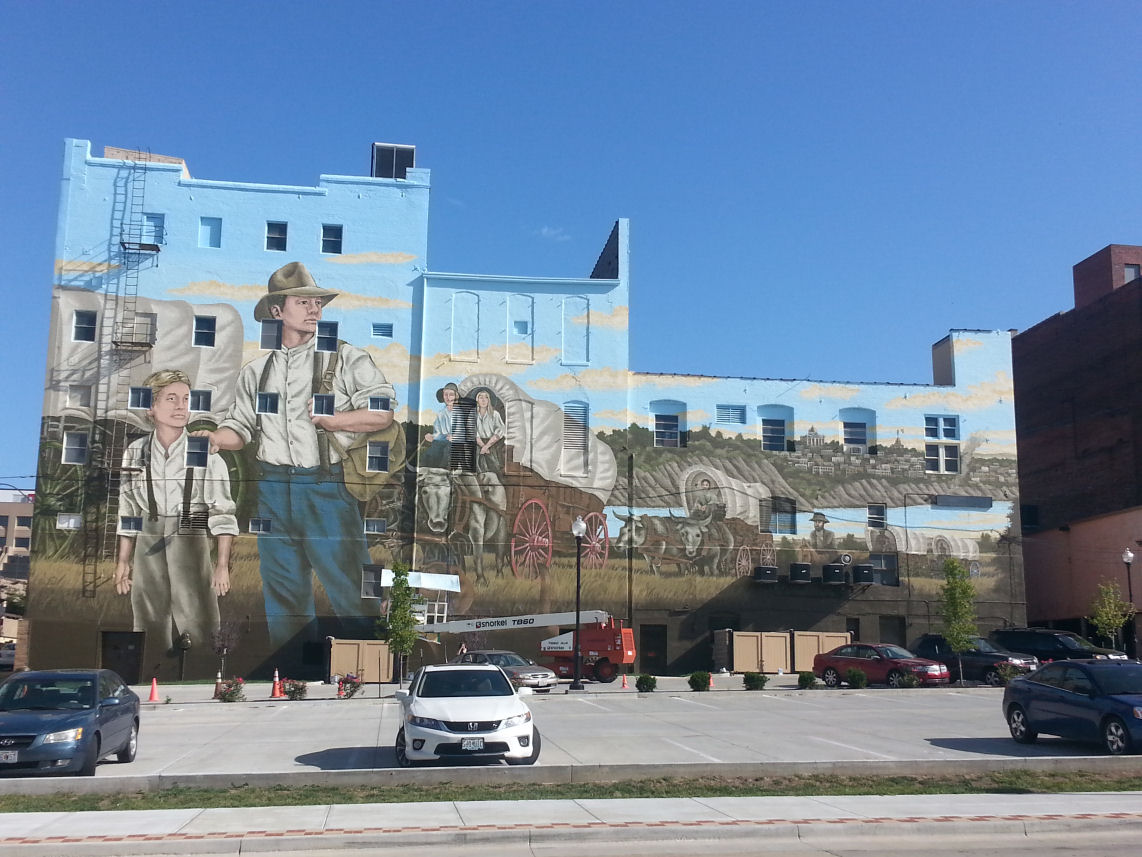 After a search for someone capable of such a project, we have secured the talents of Professional Muralist Sam Welty. Sam has an extensive Portfolio of work, Nationwide. He has done Larger Than Life outdoor murals, as well as indoor murals in shops, malls, museums, corporate headquarters, and private residences. Sam's artistic talent and style is realistic and true to life. His work is not abstract, outrageous or controversial.
This rendition is an initial proposal for consideration, an example of what is possible. With community input, support and sponsorship, the final Mural will evolve. It is our desire to feature Agriculture, Heritage, and Patriotism, along with specific aspects of Marshall community, as well.
The components that are needed to realize this Landmark are: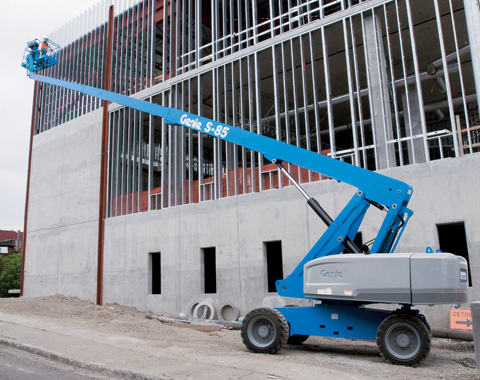 CHERRY PICKER to be used as a painting platform. This would have to be one of the larger units available on the commercial market, as the upper right quadrant on the right panel of the building is inaccessible from the railroad track side of the building. A Cherry Picker is most useful because it is often quite beneficial for the Artist to be able to swing away from the wall, to view the work from a distance, to gain perspective.
PAINT & BUILDING PREPARATION – The bare concrete walls must be power washed and painted, to give a clean, well-weather-sealed and uniformly painted palette for the Artist to paint on. We will also need the various paints and supplies Mr. Welty will need for the mural itself.
ROOM & BOARD for Mr. Welty. He estimates the actual production of the mural will take between two and four weeks. We hope to find accommodations for him near the worksite.
ARTIST'S FEE — Mr. Welty estimates this project to cost between eight and fourteen thousand dollars for his fee. His fee varies depending on the complexity of our final rendition of the Mural.
INSURANCE for the project.
We are actively seeking business sponsors that can donate the Cherry Picker, Power washer, Paint & Supplies, and Room & Board. We are spearheading the fundraising for his Fee, and the other project costs like Insurance Coverage. In addition, we are looking for volunteers, group fundraising competitions, sponsorship with advertising opportunities and general support for the project.
If we can secure the requirements above (as well as the adequate funding), Mr. Welty hopes to have the Evolution of the actual Mural and all preparations completed, in time to tackle this project in May/June, 2018.
May we count on your Financial Support, and Enthusiastic Promotion?
MARSHALL HERITAGE MURAL PROJECT
Brought to you by
GLOBAL FAMILY ALLIANCE (501C(3) under application)
Hagerstown Block Company
Marshall, Virginia