Around the World & Here in Virginia
We are Chris & Debbie Cloud, known around Northern Fauquier as The CLOUD Difference (a real estate team working in Northern Virginia). We consult around the world and handle real property deals here in Virginia. Our worldly experience includes business administration, hospitality, property management, investment properties, estate management, and commercial real estate.
Chris & Debbie's goal is to take the client's idea and locate options for the best property for that endeavor. We enjoy locating, developing and implementing a creative vision of a client looking to impact the community with innovative ideas.
Greater Piedmont is built with creative country commercial real estate ventures weaved through the local residents to support the vitality and individuality of this local area. Crossing over Thorough Fare Gap there needs to be a sign posted "Beyond Here Be Dragons!" The dedicated Piedmont lifestyle is not for the faint of heart.
Our clients seek a special niche to set up shop, invest or call home. The back roads of the Greater Piedmont and unique locales provide the canvas to expand on the Virginian "Hidden Charm"!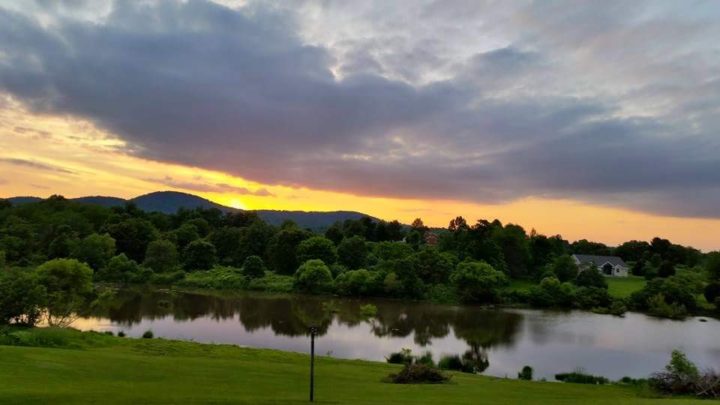 Chris & Debbie work with a select group of clients and their specific real estate interests.  Our expertise in the full spectrum of real estate lends our unique touch and dedication to our client's projects.  Debbie started working in the real estate profession back in 1987, and received her license the first time in 1989.  Chris had worked in yacht/estate/island management since 1994 and received his real estate license in 2017. 
Our Formula is being positive, skilled partners in their real estate ventures. Our Teamwork is based on our:
INTEGRITY AUTHENTICITY INNOVATION DETERMINATION

Chris & Debbie's clients have a variety of different projects and each require a different real estate team from conception to completion. We have created unique packages to provide information, resources and options in the real estate process .
Invitation to work with The CLOUD Difference
Community Development Real Estate Projects
Commercial Real Estate Projects
Real Estate Investment Information
Farming Operations in Virginia
Professional Horse Operations in Hunt Country

Getting Prepared to Invest in Real Estate
The Truth About Listing – Overpricing & Unrealistic Expectations
The Skinny on The Comparative Market Analysis
The Integrated Marketing Package
Chris & Debbie Cloud, The CLOUD Difference is a real estate team at the brokerage United Real Estate Horizon located in Warrenton, Virginia. We work out of our home office in Marshall, Virginia.
You are welcome to contact us about a real estate investment or property venture, or go to our brokerage page to do YOUR OWN REAL ESTATE SEARCH
We work on a referral basis and by invitation only, and a portion of our proceeds go to our social projects.
*Resumes & References available upon request.